About us
The GTM Bosch Solutions Ltd. was founded in January 1998 and was born from experience of Bosch Industrial Metallurgical. We serve Petroleum industries , steel mills , Oil & Gas, Petrochemical , Energy , sugar and alcohol , Maritime , Naval, Mining , Construction, Fertilizer , Pulp , Sanitation and Food in all regions of Brazil .


We have a great infrastructure , which has large machines such as boring machines , lathe, calendering, milling , radial drilling machine and a machining center .


We have skilled employees and extensive experience in the boiler segment , with capacity to design , develop, manufacture and install equipment in general.


Our competence can be proven based on our previous works , which involved a total Quality Control , stiffness in the deadlines and costs Compatible with the market.


The principles that guide the success of the GTM reflect the thinking of its staff , formed by professionals with extensive experience in various industrial areas.
PILLARS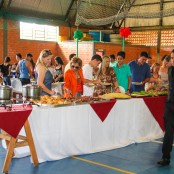 SOCIAL RESPONSABILITY
Is our permanent commitment with the quality of life of employees, family members and with the society.
AMBIENTAL POLICY
Manufacture metallurgy products and services, with the conscience of the right utilization of the natural resources, feedstocks and inputs, aiming the constant prevention of the generated pollution in the processes through of continuous improvement of your processes, basing in the compliance with applicable legislation and the better ambiental management pratices.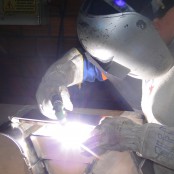 SECURITY POLICY
All services are planned and executed in order to establish a priority to physical and mental integrity of the worker. To this end, undertakes to comply with and enforce the rules and laws pertaining to safety and health at work.
QUALITY POLICY
Accomplish services , manufacture metallurgical products and boilers general , always seeking to meet customer requirements and continuous improvement of the Quality Management System.
MISSION
Develop, deliver and work with equipment and services in the metallurgical area , proactively aiming to ensure outstanding quality , competitive prices , credibility and satisfaction to our customers .
VISION
Be recognized as an excellent supplier in national market of boiler equipment with profitability and committed to sustainability.
Services
Click to view photos
CHEMICAL AND PETROCHEMICAL
Contact
Your opinion is very important to us